11 Feb

24th Annual Black History Celebration
24th Annual Black History Celebration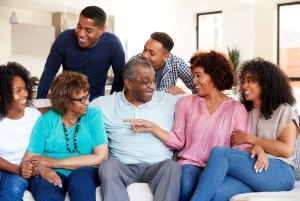 Morehead City, N.C. –The Carteret Community College Black History Committee will hold the 24th Annual Black History Celebration virtually on February 15, 2021 at 7 p.m. The event will be streamed on YouTube, Facebook, and on the College's website.
Although the coronavirus pandemic has put a stop to most in-person events, the Carteret CC Black History Committee felt it important and meaningful to continue the annual celebration of black history. This year's theme is "The Black Family: Representation, Identity, and Diversity."
The program will feature key-note speaker, Ms. Rosa Langston. Ms. Langston is a retired educator with 37 years of service to the Carteret County Public School System.  In 2019, she was appointed by the Governor to the Carteret Community College Board of Trustees.
The evening's event will celebrate African American Carteret County Public School 8th and 12th graders, as well as students from Carteret Community College that have a grade point average of 3.0 or higher. Each student will receive a certificate of honor celebrating their achievement.
"This past year has been challenging for everyone, but especially for the students" said Vonda Godette, Carteret CC Medical Assisting Chairperson and Black History Committee President. "These students have worked tirelessly in their studies, overcoming much adversity. This event is just a small way to show how proud we are of their academic success while celebrating black history."
To learn more about the programs and opportunities at Carteret Community College visit www.carteret.edu.