29 Jul

Carteret CC Ranked Fourth
Carteret CC Ranked Fourth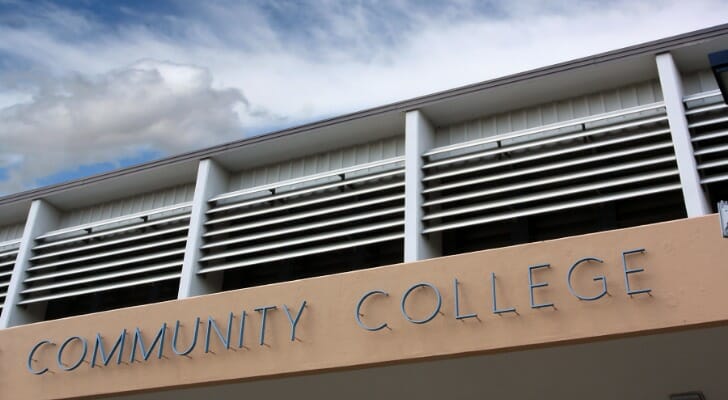 Carteret Community College was recently ranked fourth in the nation by SmartAsset in its Best Community Colleges in America — 2020 Edition. With many students opting to defer from universities for a year due to COVID-19 and instead taking courses at community colleges, this news is great for those who will be attending Carteret Community College.
To determine the best community colleges in America, SmartAsset analyzed 821 community colleges nationwide using the following three metrics:
Student-to-faculty ratio — the number students for every faculty member.
Graduation and transfer rate — the percent of students who either graduate from the community college or transfer to a four-year institution.
Cost of tuition and fees — the cost of tuition and fees for in-state students completing two semesters of coursework.
"We are delighted to be recognized on this list," said Dr. Tracy Mancini, President of Carteret Community College. "Our excellent faculty and staff are committed to student and community success, and our small size makes one-on-one interaction with instructors and advisors more accessible. Carteret Community College is indeed a great value for quality education and training and it's wonderful that SmartAsset recognizes our efforts."
According to SmartAsset's website, Carteret Community College has the fourth-best student-to-faculty ratio which ensures personalized attention. Additionally, the site states that the graduation and transfer rate is 65 percent, the 52nd highest out of all 821 colleges evaluated. Carteret CC also ranks within the top four overall for its low price.
Carteret Community College offers 40 programs, including the Associate in Arts, Associate in Fine Arts, Associate in Science, Associate in Engineering, various Associate in Applied Science degrees, 13 diploma programs, and 32 certificate programs. Carteret CC also has a Comprehensive Articulation Agreement (CAA) with the North Carolina university system. The CAA allows students who earn Associate degrees in Arts or Science to transfer easily to schools in the North Carolina university system.
Carteret Community College also offers additional programs with schools like the University of North Carolina at Wilmington, East Carolina University, North Carolina Central University and Lees-McRae College to help ensure a smooth transition into specific Bachelor's degree programs. This means that students can attend Carteret Community College to complete their Associates' degrees and then transfer to another college or university to finish their Bachelor's degrees. Carteret CC offers these types of programs for Human Services, Engineering, Teaching, Geosciences and others.
Carteret Community College is still enrolling students for the fall semester. If you are interested in attending classes at Carteret CC, please visit www.Carteret.edu or call 252-222-6000.