04 Sep

Carteret CC Reaffirmed by SACSCOC
Carteret CC Reaffirmed by SACSCOC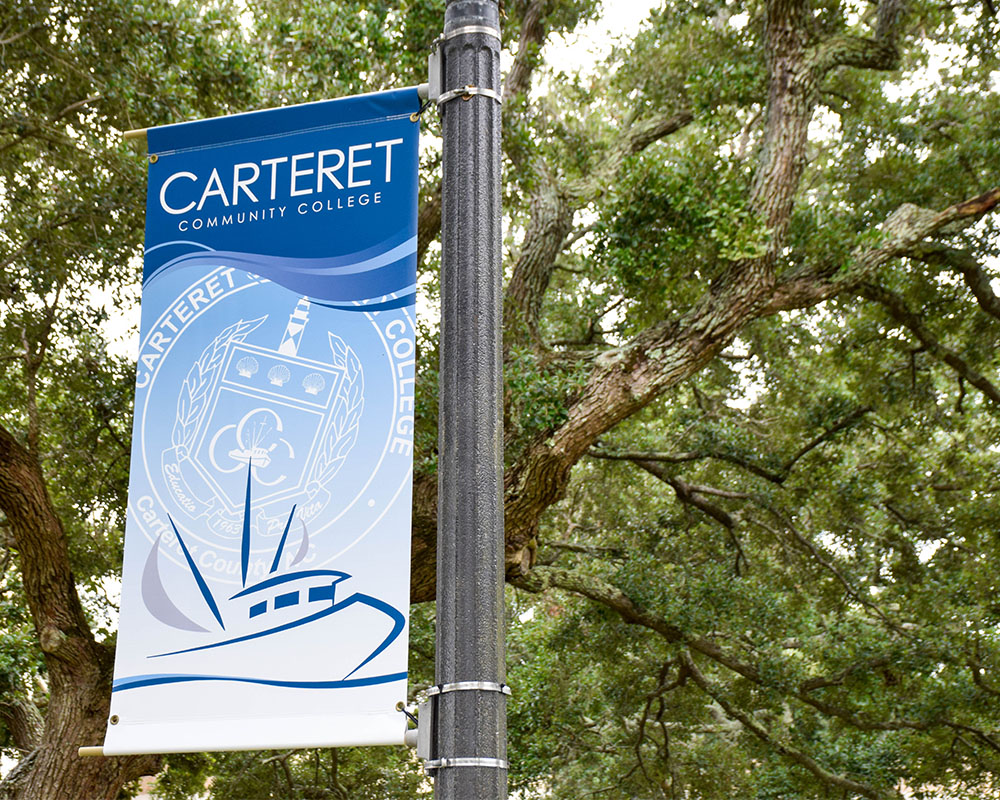 Morehead City, N.C. (September 4, 2020) – At its annual meeting on September 3, the Board of Trustees of the Southern Association of Colleges and Schools Commission on Colleges (SACSCOC) reaffirmed Carteret Community College's accreditation for another 10 years.
SACSCOC is an institutional accrediting agency for degree-granting higher education institutions in the Southern states, including North Carolina, and is recognized by the United States Department of Education. Colleges accredited by SACSCOC are required to undergo a reaffirmation process every 10 years, with an interim report due after five years. The College submitted its last interim report in 2015.
"This is a major accomplishment, particularly because colleges must maintain accreditation to be eligible for students to receive Title IV [federal] financial aid, and more than 70 percent of our students fall into that category," said Dr. Tracy Mancini, president of Carteret Community College. "I have to thank every faculty and staff member for their continued commitment to quality education and operations at the College. This achievement is their achievement."
Carteret CC submitted the required compliance certification document in February 2019 as part of the rigorous reaffirmation process. The 331-page document was a self-evaluation assessing how well the College felt it was complying with the 14 Principles of Accreditation, 73 comprehensive standards, and federal requirements that must be reviewed on site as part of the SACSCOC's obligations as an accreditor recognized by the U.S. Department of Education. The College hosted a seven-member on-site SACSCOC peer-review committee September 24 – 26, 2019, during which time, committee members interviewed students, staff, and faculty and examined college records to ensure compliance with the Principles of Accreditation. Carteret CC was expected to receive formal notification of SACSCOC reaffirmation of accreditation at the June 2020 SACSCOC board meeting, but that meeting was postponed to September due to COVID-19.
"Carteret's faculty, staff, students, and trustees can be very proud that the on-site committee did not recommend monitoring for any of the College's operations or activities and approved the College's Quality Enhancement Plan for an advising center," said Dr. Mancini. "The on-site committee was very complimentary of Carteret Community College and the effort that everyone, including our Trustees, made to demonstrate the College's attention to best practices and student learning and success. We essentially earned a clean bill of health and a nod to keep moving forward."
To learn more about the opportunities at Carteret Community College visit www.carteret.edu.