05 Oct

Nursing graduate receives service excellence award
Carteret CC Nursing Graduate Receives Service Excellence Award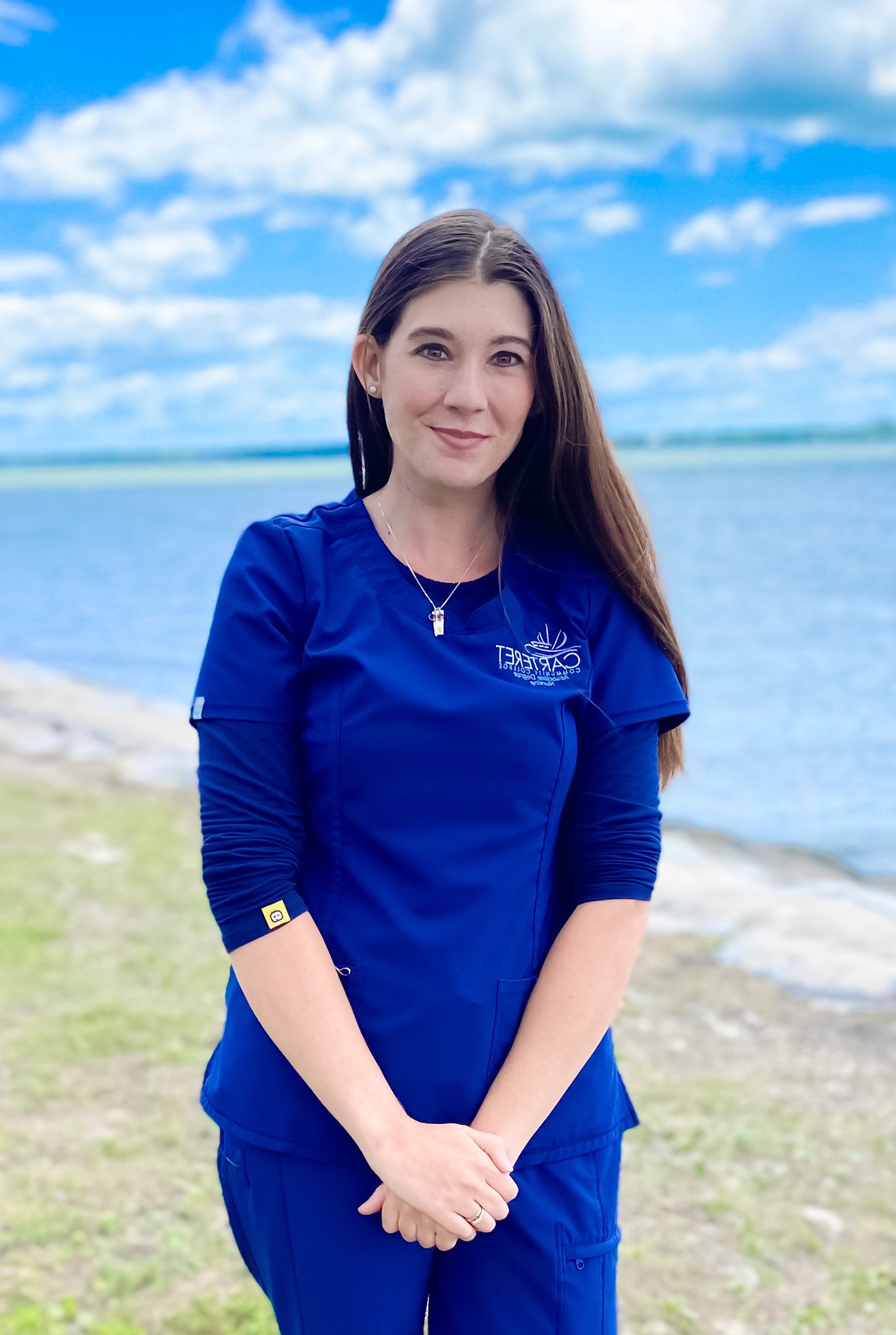 A graduate of the Associate Degree Nursing program at Carteret Community College, Ashley Noffke found employment at CarolinaEast shortly after graduating in May 2020. During her 10-week new employee orientation, Ashley was awarded the CarolinaEast Service Excellence Award which recognizes exceptional patient care.
"We are excited to have Ashley on our team at CarolinaEast," said Becky Skinner, Professional Development Specialist at CarolinaEast. "And are thankful for the nursing faculty at Carteret Community College for all they did to help Ashley become the amazing nurse she is today!"
Award recipients must be recognized by name at least four times in one month by patients post discharge. "Many patients struggle to remember staff members' names unless they left a lasting impression," says Skinner. "It is a reflection of excellent care when four patients remember a staff member by name after discharge."
As a nurse, Ashley recognizes the importance of compassion in health care. "While this may be 'just another night at work' for us, it's important to remember that this is a difficult time for the patients and their families," says Ashley Noffke. "Showing kindness and compassion helps to ease their stay and is also an important component in their healing by uplifting their spirits and encouraging a positive attitude."
It comes as no surprise that Ashley's exceptional patient care was evident throughout nursing school. At graduation during the Carteret CC pinning ceremony for ADN students, Ashley was chosen by her classmates to receive the 2020 Peer Award. This award is voted on by nursing students for the nurse they would most like to have care for their own loved ones.
"During my time at Carteret Community College I found myself surrounded by some of the most incredibly selfless and caring people," says Ashley. "Being surrounded by these individuals who continuously demonstrated such compassion and kindness was an inspiration that shaped who I've become as a nurse and reminded me to always give my best efforts to positively impact as many lives as I can. I will be forever thankful for my time at Carteret CC, as well as the classmates and faculty that made an impact on me."
As a new nurse, Ashley is most excited about the endless possibilities that come with the profession. She plans to continue her education and obtain her Bachelor of Science in Nursing (BSN) and see where life takes her.
To learn more about the Nursing program at Carteret CC or other health science programs, visit www.carteret.edu/healthsciences.